Why AdWords advertising is a must for the modern company?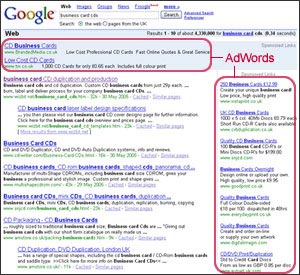 More precise and easier to measure than any other advertising methods and with sky-high conversion rates, this comparatively new Internet advertising instrument builds-up one of the most powerful trends in consumers' behavior - online searching.
Pay Per Click advertising has become a crucial new addition as a powerful tool for the marketing mix of the successful company. With Pay Per Click you have at your disposal intelligent targeting tool to identify and reach the right audience at the right time.
As a pole positioner in the Pay Per Click market, Google AdWords provides the unique chance to drive highly relevant traffic to your site and receive the very important initial clicks which should then convert into sales.
ProfiClick aim to manage your campaigns and budgets in a way they will best serve your needs. We think that each click and program is important and therefore offer professional assistance to make advertising on other networks, such as Yahoo Search Marketing and MSN adCenter, real and cost effective.